We Offer Full Social Media Marketing Services!
We do this everyday, It's why we're the best
Building, managing and optimizing ROI-focused advertising funnels on Facebook and Instagram.
We upload your customer lists so they can be targeted or excluded from campaigns.
We help you re-reach the people who have visited your site or contacted you.
We monitor, analyze and report on your ad accounts.
Our team wants to earn your business every month. If you are unhappy, you can end the contract at any time.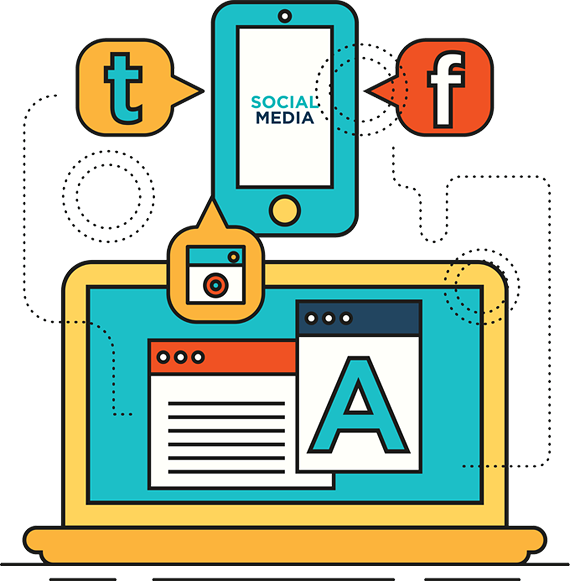 Now is the Perfect Time To Start Advertising On Social Media, Especially Facebook!
Facebook remains King Social Network.  If you aren't already advertising on Facebook, you'd be crazy not to. Especially if you want to grow like crazy. Facebook is too huge for a business of any size to ignore. Your business needs a Facebook page. You know this–and so do 40 million other businesses. Facebook is where your future customers hang out. The average person spends 28 percent of his or her time online on social networks–or 1.72 hours per day. According to the latest figures released by Facebook, 1.55 billion people log onto Facebook every month and 1.39 billion visit via mobile.
Why You Should Be Advertising on Facebook?
Check out five reasons why you should.
Your customers spend most of their time on Facebook
Facebook has a user base larger than the population of China! With 1.49 billion members worldwide, and 22 billion ad clicks per year, Facebook is providing businesses with the largest advertising opportunity since search. So yes, your audience is on there somewhere – it's just a matter of finding them, but if you have doubts just re-read those stats because they are quite telling, my friend.
The Targeting Capabilities of Facebook Are Exceptional
A major benefit of Facebook advertising is its ability to reach your exact audience. Facebook is the most targeted form of advertising. You can advertise to people by age, interests, behaviour, and location. Just compare it with advertising in a newspaper, it's almost like throwing shit against the wall and seeing what sticks, right 😉
Remarketing they offer is Incredibly Powerful
Remarketing is a type of technology that shows ads for your business to people after they have visited your website, given you their email address or phone number. Consider this; you had peoples phone numbers that contacted your business and didn't purchase your product! Then in Xmas season, you are offering a 20% discount on your product. Calling every customer and let them know about this offer is time-consuming. You can do this easily with Facebook remarketing ads.
Facebook Ads Are Cheap
It's never been cheaper to build your brand and create new demand for your products and services. Facebook ads tend to cost a fraction of what other online marketing channels cost. You can literally spend ₹1000 and reach 10,000 people. It does not make sense to spend more on newspaper ads, television commercials, billboards, and other traditional media to reach the same audience.
Strategy & Consulting
If we're gonna do this, we're gonna do it right. Partners the whole way. Because the magic happens in that space between the digital experiences that build brand loyalty, and the customer experiences that reward them. We help businesses in every vertical go-to-market and grow by collaborating, executing, and constantly improving a custom strategy.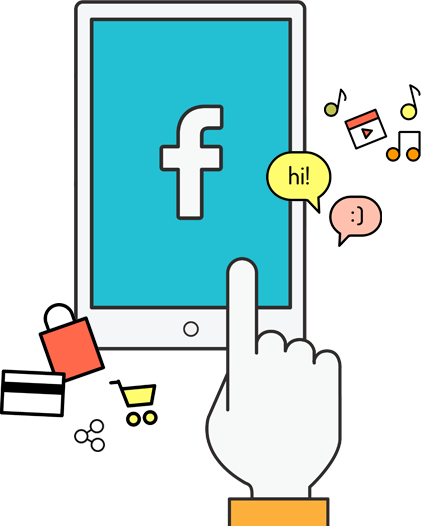 Get More Sales
Paid social is the preferred strategy of top brands around the globe, and and it can work for your business, no matter how big or small. When you're ready to engage with bigger and more targeted audiences, we're here to help.